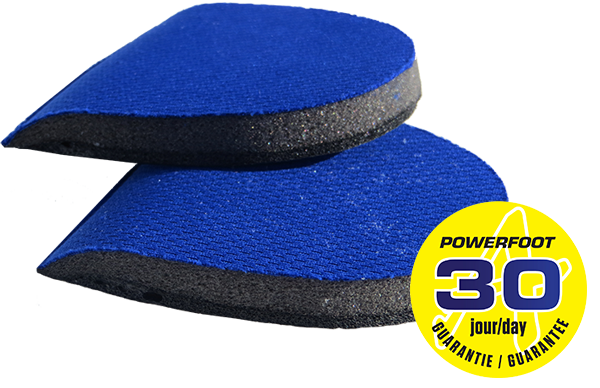 PUT MORE POWER IN YOUR STRIDE!
The Adrenaline POWERFOOT Performance Insert is the newest innovation in skate technology. Simply installed to the underside of the toe cap, the insert stabilizes the toes and enhances skate performance – more explosive starts, stronger crossovers and more efficient stride!

What elite players are saying about the Adrenaline

POWERFOOT Performance Insert

"I really, really like it! It gives me comfort and also stability. I feel like a stronger skater."
"I like it! More stability in the skate. Feels more comfortable."
"I love the product! It's really comfortable. It's really good with tight turns. Great for the feet."
"Better foot contact with the skate. Better short turns and stability. Less tension on underside of feet."
On Ice Test Results*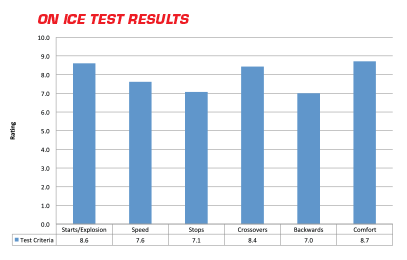 * NOTE: Elite skaters tested and evaluated the insert based on the following:
0 = much worse with insert, 5 = no difference with insert, 10 = much better with insert. All test elements (Starts, Speed, Stops, Crossovers, Backwards Skating, Comfort) were rated over 5 on 10 meaning they were all better with the insert compared to without it.
Starts/Explosiveness Skate Ramp Test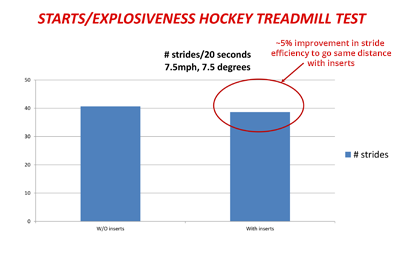 Testers skated on a hockey treadmill with and without the inserts. The # of strides taken in a 20 second period were counted under both scenarios. On average, skaters took 40.7 strides without the inserts and 38.7 strides with the inserts. This equals a 4.9% reduction in the # of strides required to go the same distance i.e., more explosiveness per stride = less strides.
The insert is designed to fit all major skate brands, size Y13 thru SR12.5.
The insert comes in JR and SR sizes in order to provide a customized fit based on skate size & model, foot size and desired comfort level.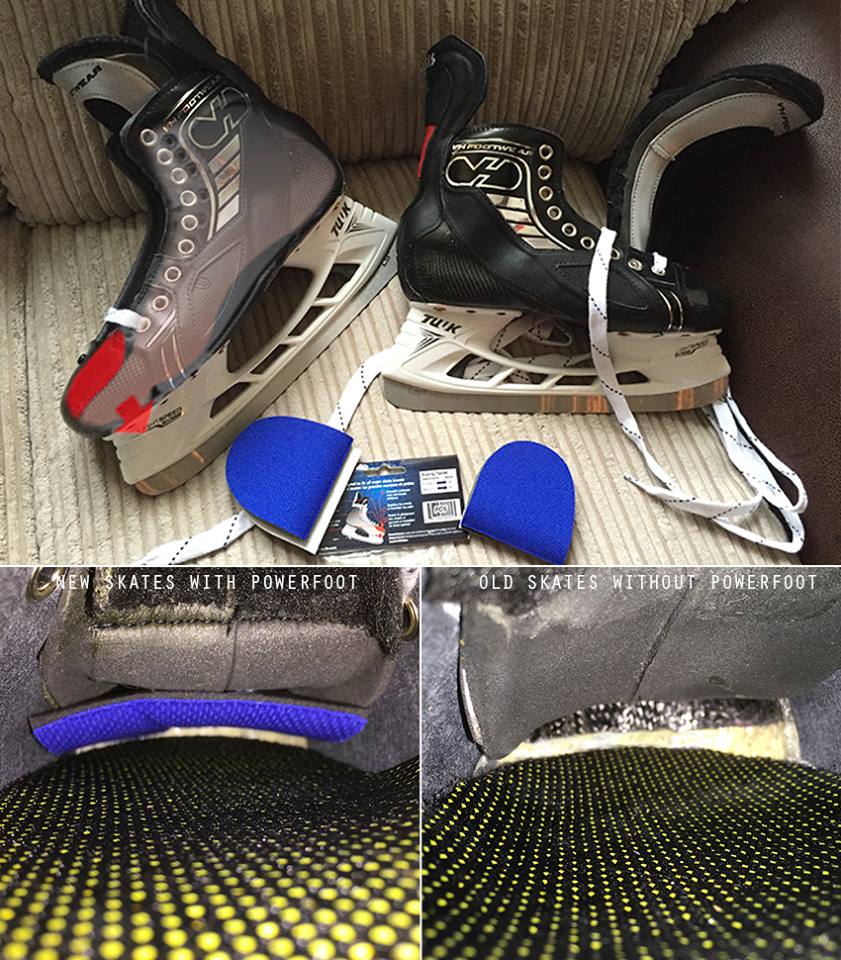 Frequently Asked Questions (FAQs)