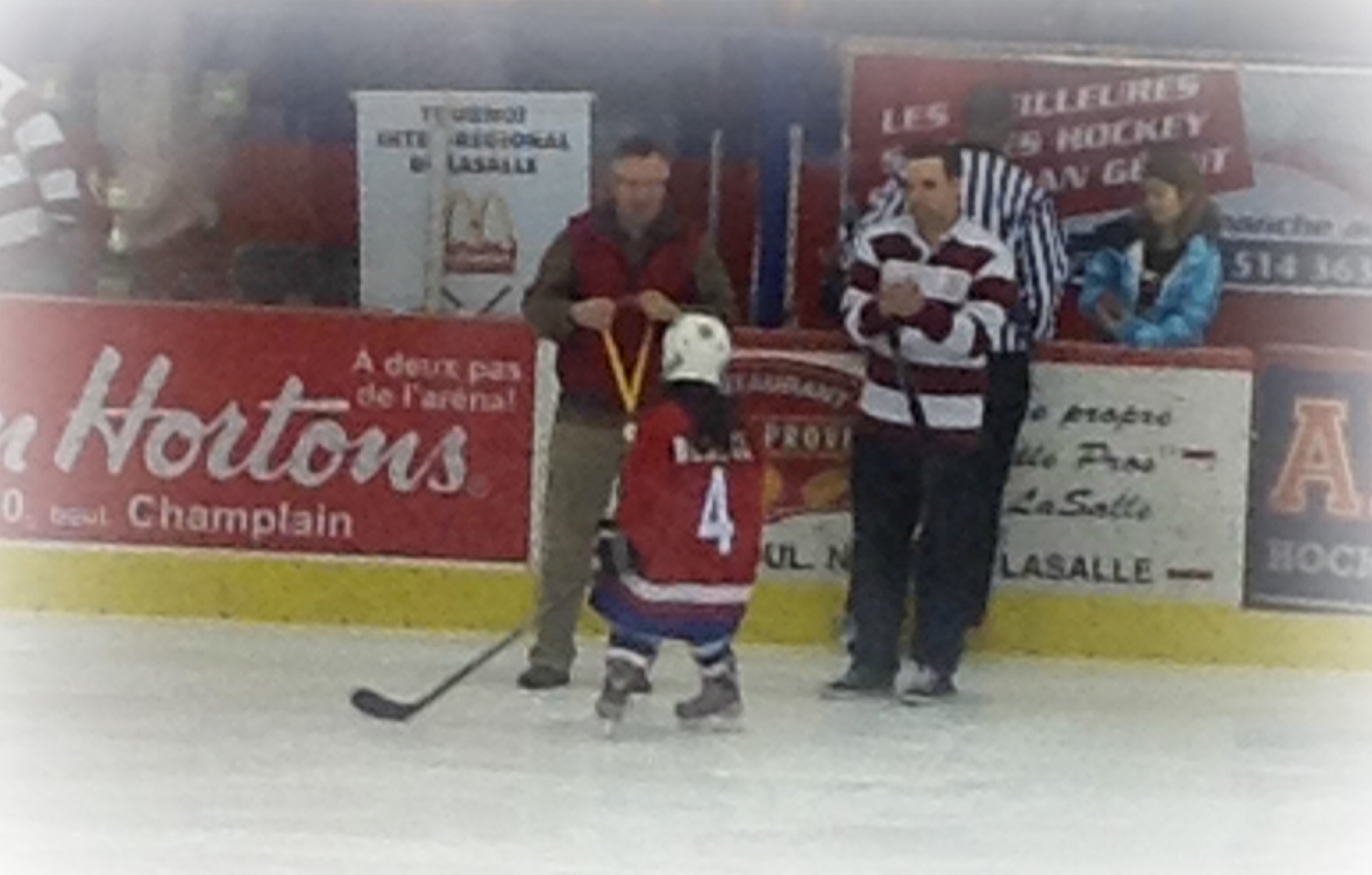 So try-outs are about to start and for some reason you can't help but feel a sense of stress in anticipation of the weeks ahead.  The uncertainty and the implications of how your son performs are killing you.  And you ask yourself all kinds of questions.  Maybe I should have enrolled him in that extra power-skating clinic?  Was my pre-try-out speech motivational enough to get him to try hard and be at his best?  Will he make "the team"?
If you are looking for some suggestions to improve his chances for next season and help ease the stress of try-outs for you, here are a couple to keep in mind:
Make sure your child is playing at the right level.
It's OK if your child doesn't make "the team". I've seen many "bubble "players make "the team" and ride the bench and have miserable seasons. There are a lot of positives in having your child play at a level where they can compete.  This includes improved confidence and leadership skills as well as experiencing the benefits of being a strong contributor to a team. 
Set realistic expectations for you and your child.
We'd all love to see our kids in the NHL one day. Unfortunately, the odds are about 4000-to-1. So, if not a pro career, why else play? Spending time with friends, learning to love a sport that he'll be able to play with them later in life, learning about the rewards of hard work or simply having fun are all realistic (and achievable!) goals to have.
Focus on the positive & encourage your child.
Focus on the positive aspects of your child's game that will ultimately hearten your child into becoming a better player. Did your son make a good play in a game? Is his skating improving? Has his positioning gotten better? Is he a good teammate? There's a lot of power in positive reinforcement.
Continue to encourage your child.
Your child is not playing poorly on purpose. Regardless of your good intentions, your child's enjoyment (and possibly even their willingness to continue in the sport) will be enhanced with your positive influence and support.
Be focused and work hard in practice.
Is your child dressed and ready for practice on time? Is he one of the 1st kids in when the coach blows the whistle? Is your child working hard during the drills? Statistics show that one efficient practice will give our child more skill development than 11 games collectively.
Enroll in additional training.
Whether it be power skating, shooting clinics or strength training, there are many ways you can help your child improve. And, if money is an issue, encourage your child to get his friends together and play outside on the street or outdoor rink. Some of the best NHL players developed their hockey skills playing outside.
Provide constructive criticism, if at all.
The rule of thumb is unless you've played (at least) at the level of your child, you probably shouldn't be giving him detailed instruction. If this is the case, leave the coaching to the coach. If not, tread carefully. There's a reason why some players call it "the long ride home".
Ensure that what you're teaching your child is consistent with the coach.
If you are going to give your child "pointers", there is nothing worse than a child being caught between conflicting messages from their parent and their coach. And, if you're not sure what your coach is working on, speak to her. I'm sure she'd be happy to have your support in reinforcing whatever it is she's trying to teach.
Please, don't coach from the stands!
This likely applies to you if your child is looking up at you in the stands between whistles. Your child needs to learn how to read and react on the ice as well as gain confidence in their own judgment in order to become a complete hockey player. Keep in mind that some of the best lessons are learned through mistakes.
And, finally… decide together whether this is a sport your child really wants to play.
Was this your or your child's decision to play this sport? Or yours? Focus on creating a positive and rewarding experience for your child in whatever sport or activity they choose to participate in.
If you have any comments or thoughts, I'd be happy to hear from you.
Now go out and enjoy your child's game!